About Us

WHO WE ARE?


MOOMOL Sdn Bhd (MOOMOL) is a subsidiary company under Milionsmakers Network Sdn Bhd incorporated on 7th April 2021 with its' main headquarter located in Shah Alam, Selangor, Malaysia. Despite being new and budding, MOOMOL has already acquired eight years (8) of experience envisioning further success in the future.

MOOMOL aspires to be 'Malaysia's Most Preferred Personalized Service' in Product Sourcing Industry in 2026 and 'Asian Most Preferred Personalized Service' in Product Sourcing Industry by 2031.

MOOMOL expertise in assisting Entrepreneurs to obtain products directly from main manufacturers mainly across Asia such as China, Taiwan, Korea, and Japan, and some parts of Europe such as Turkey and France. Entrepreneurs have the opportunity to obtain various types of products from as small as earrings to as big as a house easily, economically with a guarantee of safety and tranquility.

MOOMOL already trained thousands of Premium Merchants that have been guided to success. MOOMOL aims to connect to even more entrepreneurs to the world's leading manufacturers.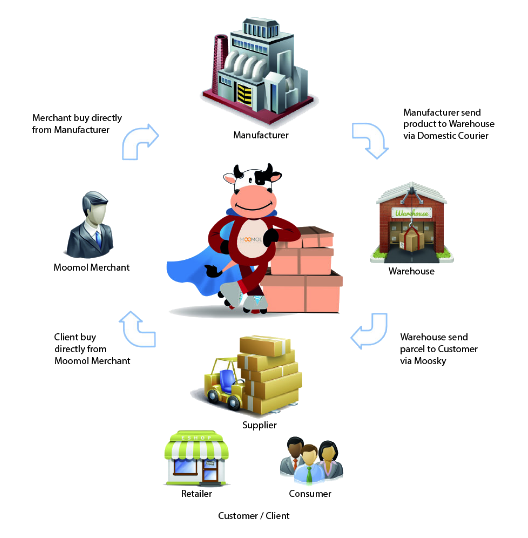 WHAT WE DO ?
MOOMOL has been in this industry for more than eight years helping thousands of Premium Merchants across the country. Currently, our premium merchants are the brand leader, main distributor and championing wholesalers in their respective industries.

MOOMOL believes that Sales and Marketing are the nerves while Product Sourcing is the heart of every business selling goods.

MOOMOL solves the biggest issue to obtain the products directly from genuine and trusted manufacturers. Entrepreneurs will gain bigger profits and the most preferable price.

MOOMOL is the only product sourcing solution because we are the product sourcing expert.

MOOMOL provides and delivers products directly from the manufacturer to business owner with the guarantee of safety and tranquility.
We believe Product Sourcing is Everything

OUR TEAM